Approach the containers making sure that:
- You have sufficient cargo space to scoop them in and
- The containers are positioned in the lower half of the screen, like this: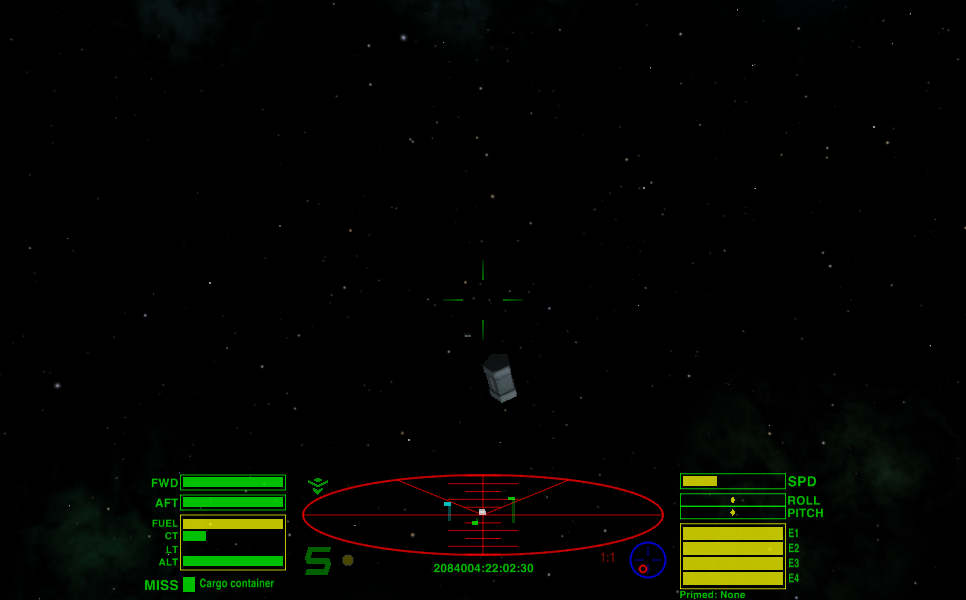 Now make a controlled approach and once the container is really close to the ship, the scoop will activate. You will hear the scooping sound and the scoop indicator on the HUD will animate. The container will be pulled in:
You can see the container in the lower part and it is already being pulled. This shot is taken just before the scoop message came up.