Quote: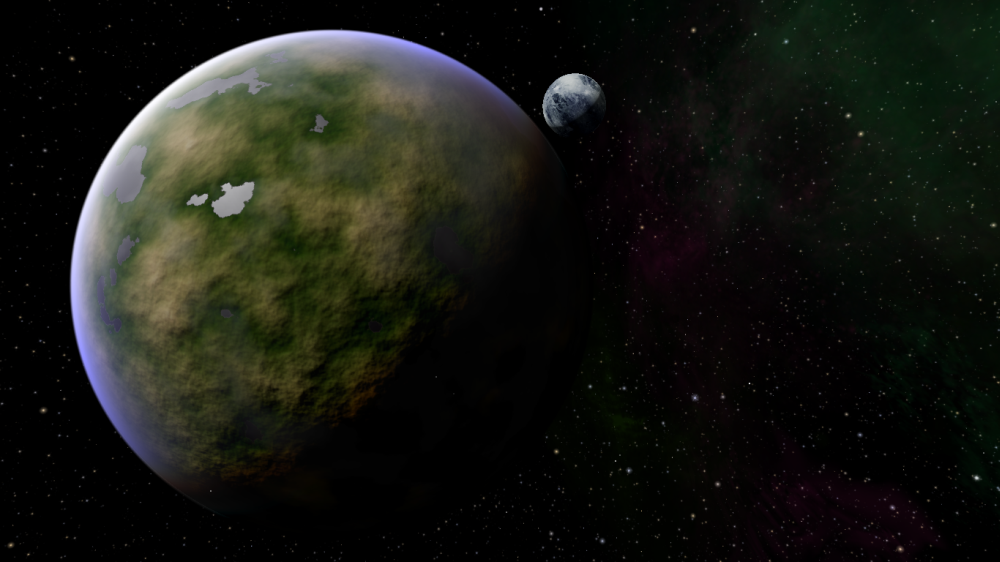 This is Lave with its properties modified to fit its description: "Lave is most famous for its vast rain forests and the Laveian tree grub." You probably can't spot the tree grubs above, but hopefully the rain forest areas are recognizable from orbit.
The planetinfo changes to achieve this appearance:
Code:
cloud_color = "0.8 0.8 0.8";
land_color = "0.36 0.58882 0.120234 1";
polar_sea_color = "0.9941016 0.9932904 0.9934303 1";
Great stuff but a rain forest with no discernible clouds?
A strange planet indeed...
I probably like my clouds a bit too much on planet textures but I find them very forgiving in terms of textural issues or problem areas.
Don't mean to 'party-poop' - this is great, just needs a whacking great cloud system on top