OK, so no outcries of heresy so far (although I may have managed to depress Rxke
, sorry
old
boy)
So here's what I've done so far. In each picture the original is on the right.

I've tried to keep the basic character of the original as I saw it (quirky jet shape) whilst making it less, well, 8-bit era.
Any thoughts?
As an aside, tweaking a pre-textured model will stretch the texture to fit the new shape. This can be used to breathe a little new life into older shipsets (or at least blow the dust off them) e.g. Deepspace...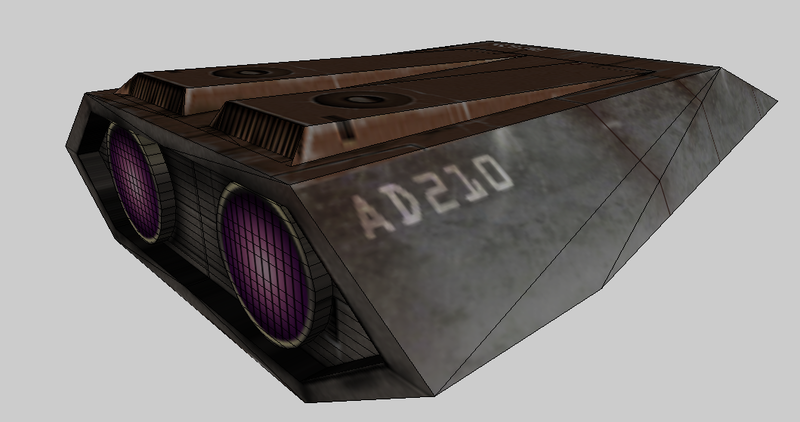 _________________
"
With our thoughts, we make the world
"
- - - Game too slow for you?
Masslock Compensators
- - - Trouble getting out of trouble?
Indestructible Injectors