Link to download:
https://app.box.com/s/rhhtuldcnuubz05ep40h
Link to wiki:
http://wiki.alioth.net/index.php/CommsLogMFD
Also available via the Expansions pack list in the game itself.
Version 1.4 now available.
- Comms messages are now viewable in the dockside F4 Communications log, even if the scroller hasn't been purchased.
- Fixed bug where clearing the log while docked would hide the HUD.
- Fixed JS bug when clearing the log in flight.
- F4 comms log options will now show all options, with various items disabled based on the log viewing position and content.
- Code refactoring and cleanup.
Okay, here's what I have so far.
Comms log with a few messages in it. New messages are added to the bottom.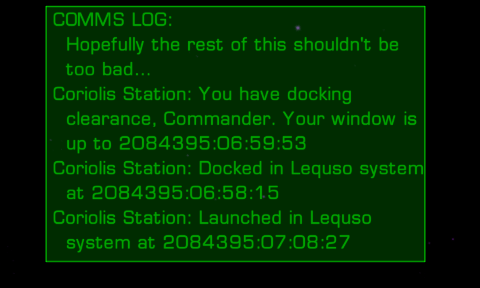 Comms log which has been scrolled back 2 messages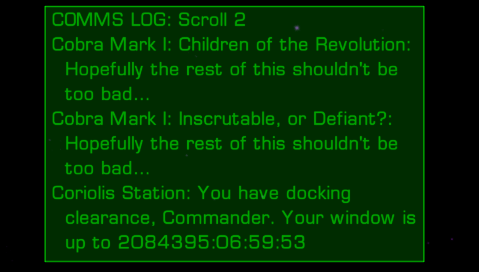 Scroller shown as available for purchase

Showing as primable equipment

Showing on ships interfaces
When ship interface active