I have updated CaptKev's Fighter HUD Mk II to work Oolite 1.80. Version 1.3 is available from the in-game expansion manager.
Updates in MK II:
* 4 MFDs
* Waypoint display
* Stick sensitivity indicator
* Primed equipment indicator
* Beacon indicator
* Weapons offline indicator
* Updated core ship models shown in the hud
* Ship model in hud automatically selected by script
* HUDselector compatible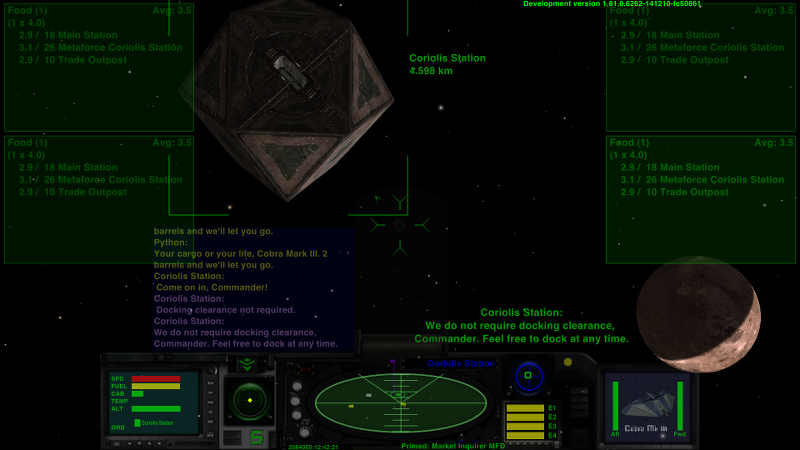 Have fun and please report any errors.