Moderators: another_commander, winston
---- E L I T E ----

Posts: 3035
Joined: Wed Feb 21, 2007 11:52 pm
Location: On a famous planet
Cool Smivs
For P.A. Groove's music check
https://soundcloud.com/p-a-groove
Famous Planets v 2.7. (for Povray)
http://aegidian.org/bb/viewtopic.php?f=4&t=13709
---
---- E L I T E ----

Posts: 303
Joined: Wed Dec 13, 2006 5:57 pm
Location: Scranton, PA (via Stevenage, Herts)
I was inspired by CLU2's outfit in the TRON:Legacy trailers.
Which led to me altering the standard Neolite Cobra III like this.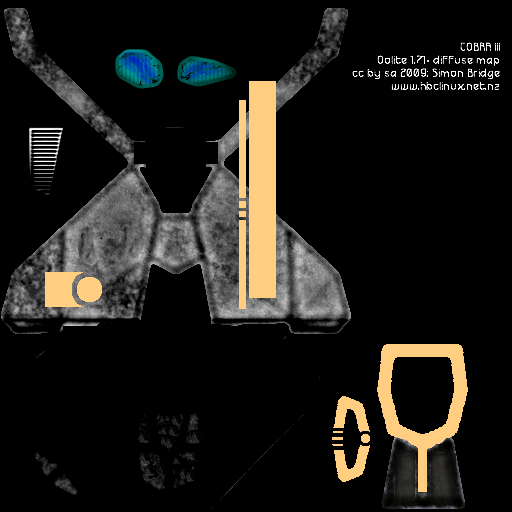 Which looks like this.
It's not your father's Cobra Mark III, Sam. But it's very, very happy to see you...
"All is for the best in this best of all possible worlds..."
Dr.Pangloss, Voltaire's 'Candide'.
---