I think the little 1.88 retexturing project I embarked on last week is now complete and hopefully I have not left anything important out.
This OXP adds normal maps (made by Griff) and specular+gloss maps to all base ships in the game. It was done as a first little demo of the new lighting and materials system in Oolite version 1.88 and later. The assets distributed with the standard game do not showcase the full potential of the system in order to keep the game as light as possible for the not so brand new computers users may run it on. However, with this package, you can get a pretty good idea of what the engine is capable of and maybe use these assets as a starting point for making new or even more improved versions of the textures, for an even more realistic look. Needless to say that this package will heavily tax lower end systems.
So the really new thing here are the specular + gloss maps. The combination of those two properties on a single texture is very poweful and can lead to multi-material appearance on the same model. The way I used this on the default shipset is to create the heavy, industrial and worn out look that fits Griff's creations so nicely. You can now see areas of rust on metallic surfaces and the way they reflect light differently to the non-rusty areas, Clean areas, depending on their material, can also reflect light in different ways and different quantities. Overall, this creates the illusion of much more detailed surfaces. Note that I am not an artist and just used the vanilla diffuse maps as a starting point for creating spec+gloss ones. Someone who knows what they are actually doing and can manipulate material properties properly can create much better results than those you see here.
Note that I have not upgraded anything that you are likely to see for less than a fraction of a second for most of the time. So, missiles and q-bombs are deliberately left out. Also, I have not upgraded the nav buoys, since the ones present in current 1.89 (trunk) look just fine and don't need any changes.
Well, that's basically it with the tech stuff, here are some relevant pics to show what we are talking about. Download link after the last shot.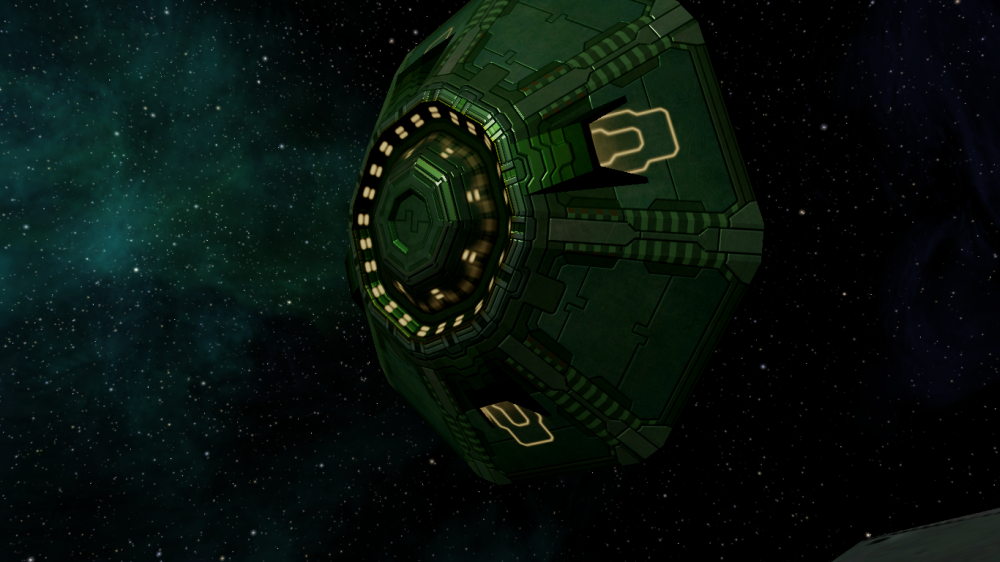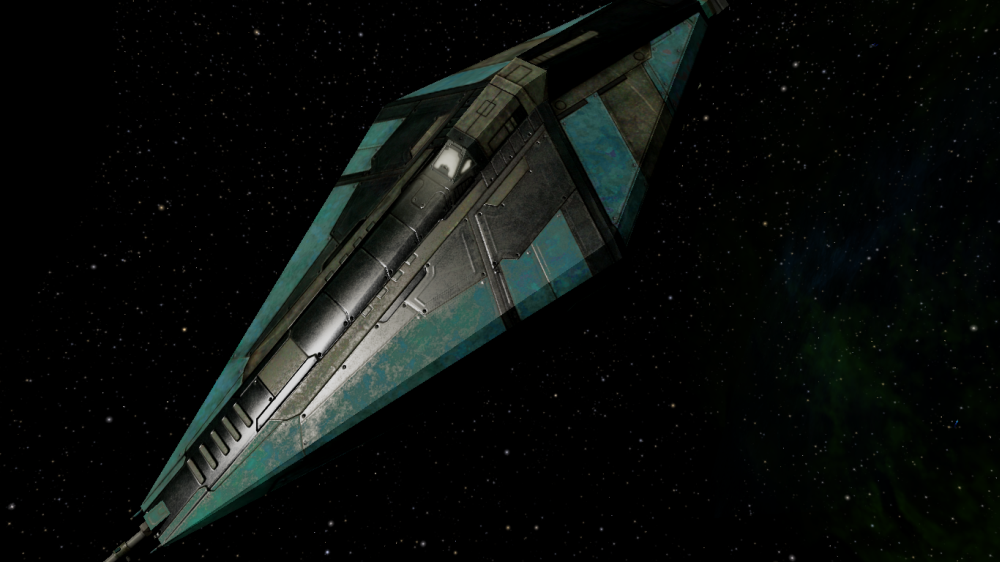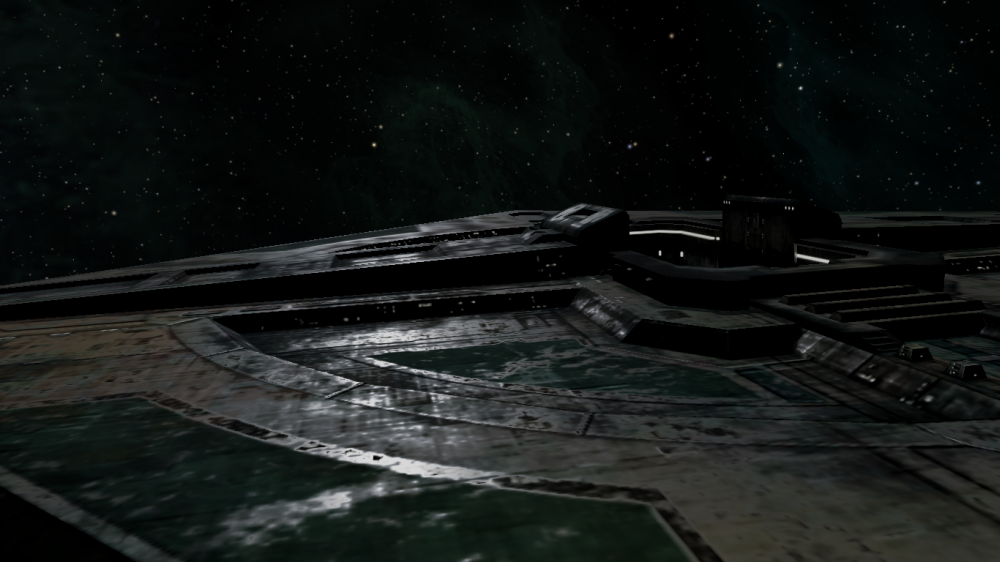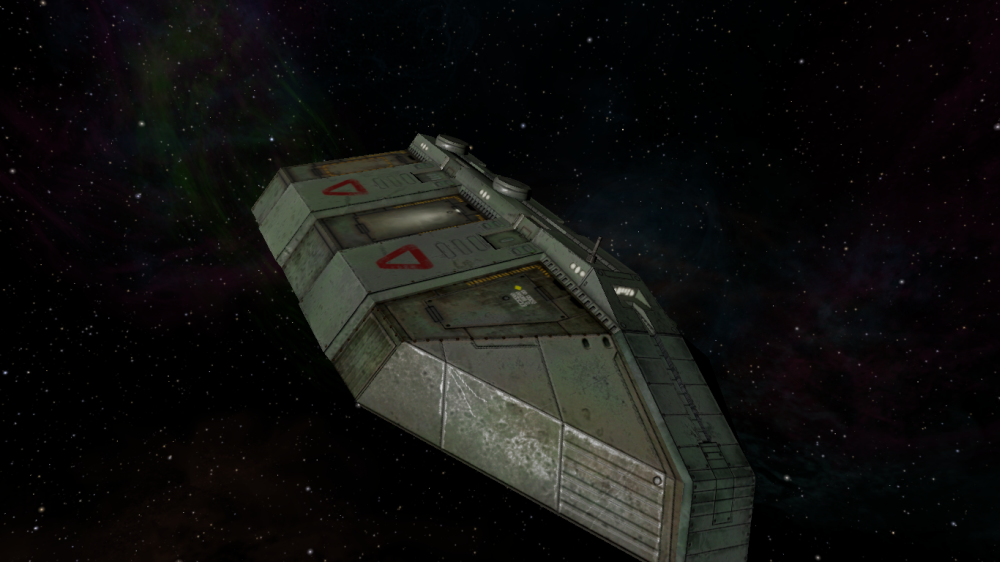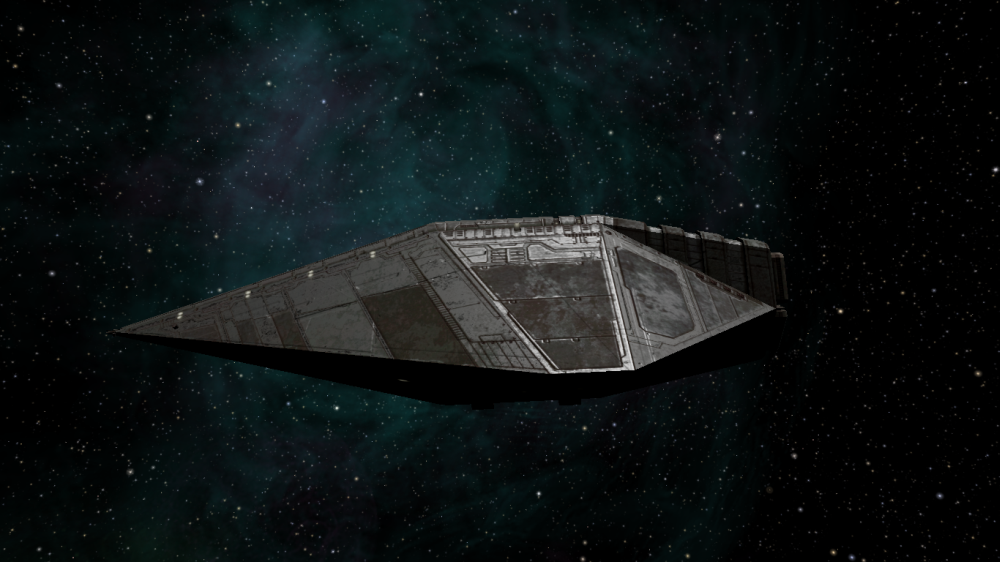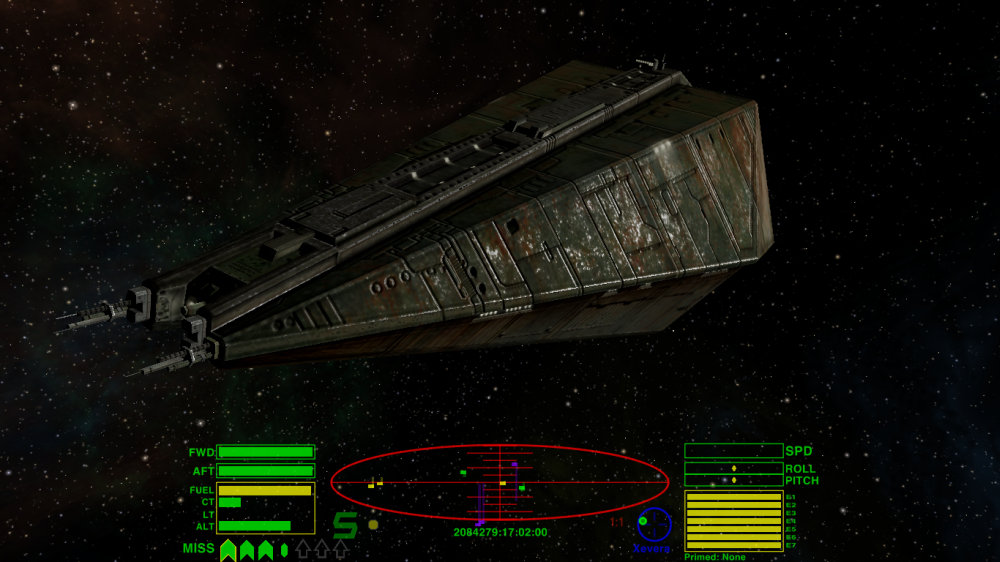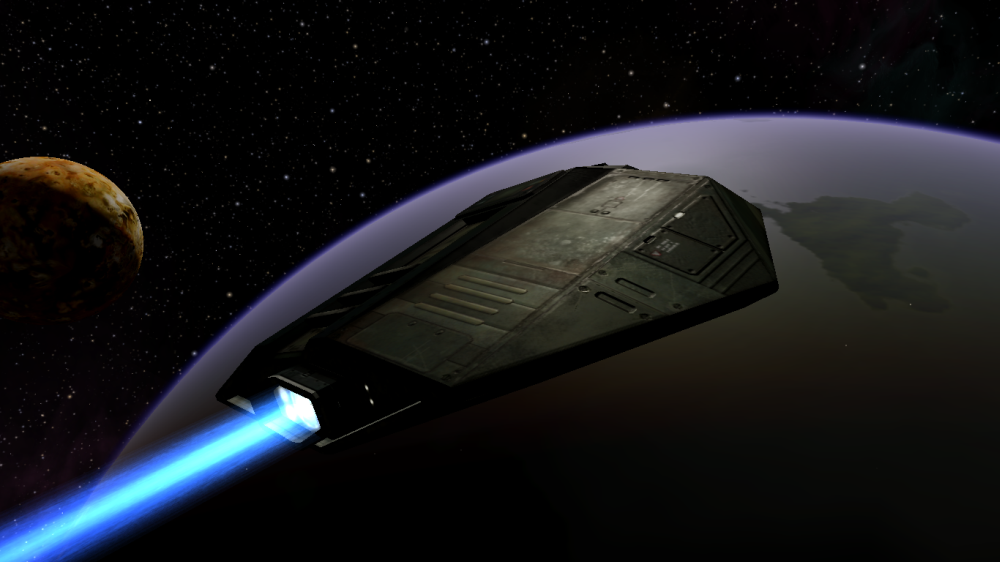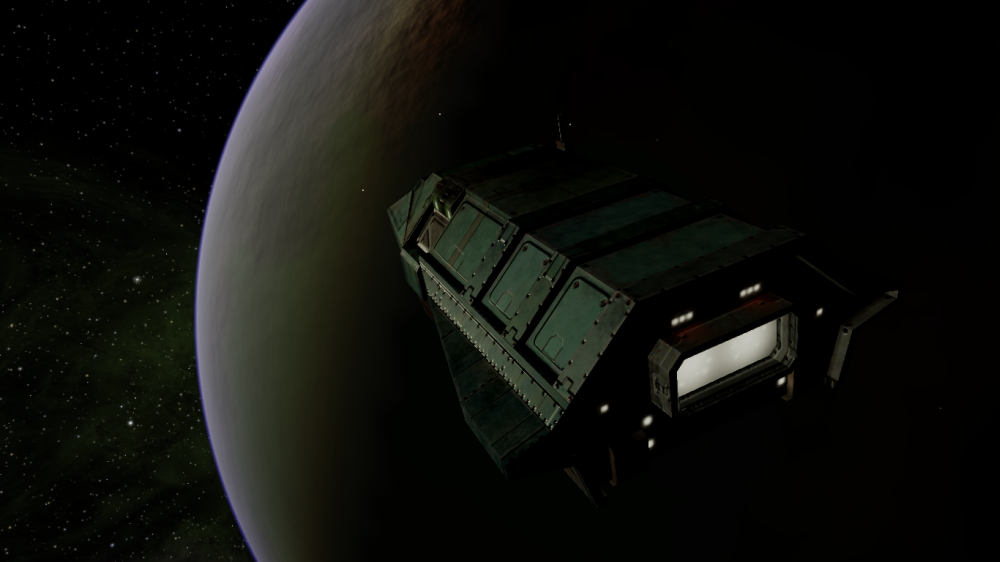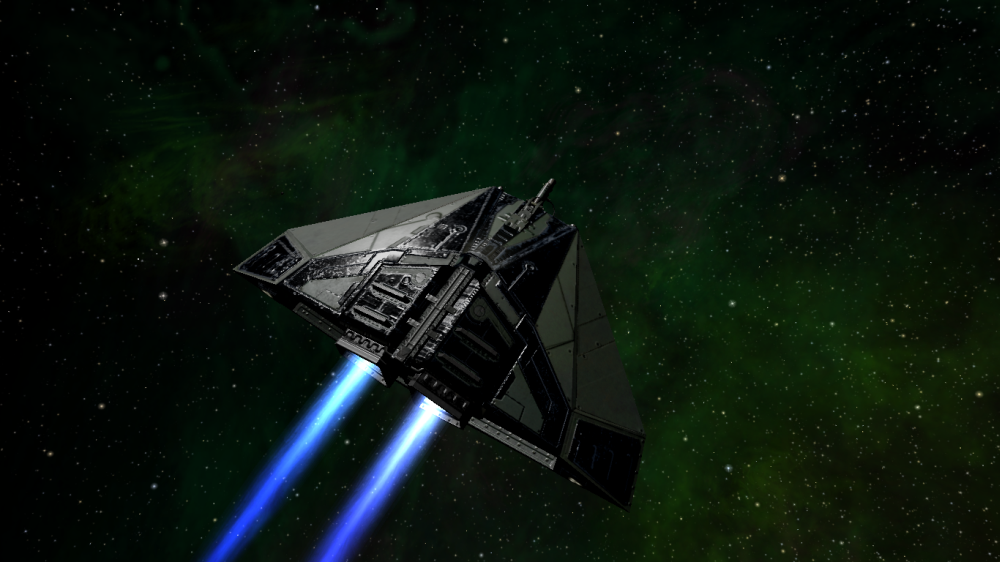 Download from here (v1.1):
https://drive.google.com/open?id=1lQlEK ... tkgNbyCQng
Alioth download link (v1.1, OXZ format):
http://wiki.alioth.net/img_auth.php/3/3 ... s.1_1.oxz
OXP page on the wiki:
http://wiki.alioth.net/index.php/Normal ... e_v1.88%2B
License is CC BY-NC-SA 4.