This oxp allows authors of oxp's with many options to allow easy access when docked at a station. Options can be grouped into pages, ie. screens, with as many as 20/page before the list scrolls (if you keep you spiel short).
Each option has its own screen with unlimited text. Supported are 7 types with range checking and default values (both optional).
Aside from a single function call to register your oxp, everything is driven from the missiontext.plist file, so everything is in one place. Registration has optional callbacks for permission (should you wish to restrict which stations) and notification when options are changed.
Included is a template missiontext which has extensive instructions; the readme does not.
You can see it in action in the new Telescope 2.0. Fps_monitor also has a completed missiontext.plist which was used for testing
(it's not functional but I left is as an example).
(35 kB)
https://www.dropbox.com/s/zpjhpz38dxpb ... .oxz?dl=0
All images from Telescope 2.0
Here is the longest page, scolled to the bottom. Each line is a button that will open up a page for setting the option.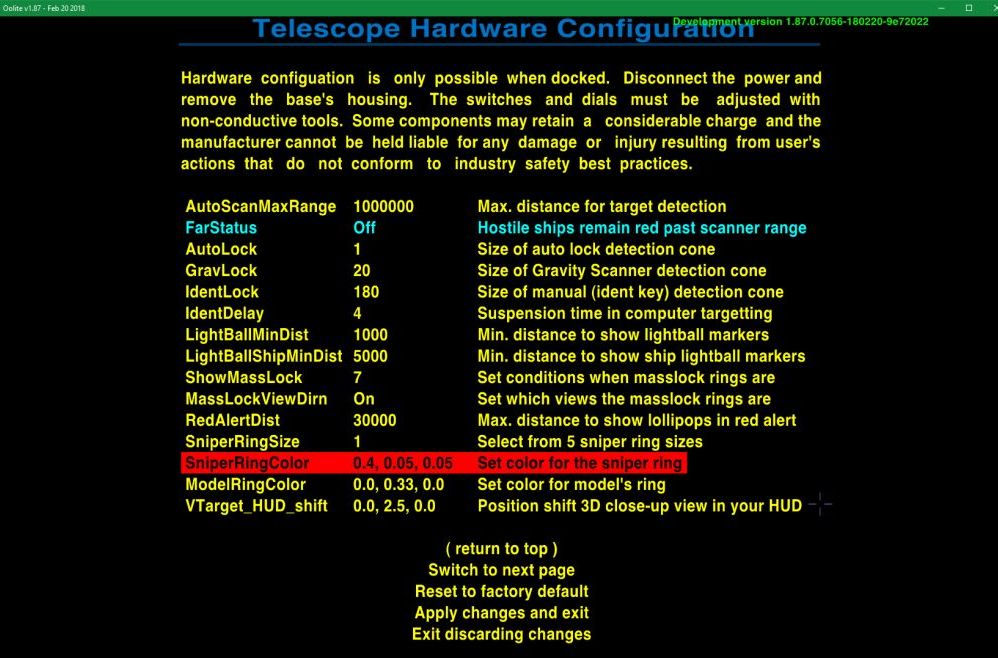 Here is an example of the 'choice' type, where the player choose from a selection.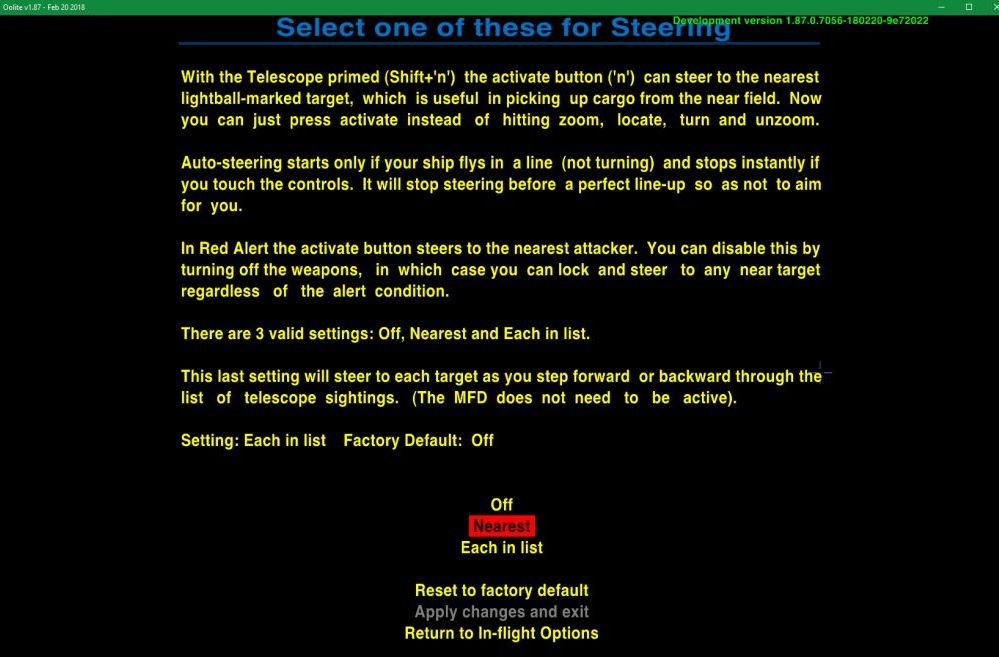 Here is an example of the 'bitflag' type.